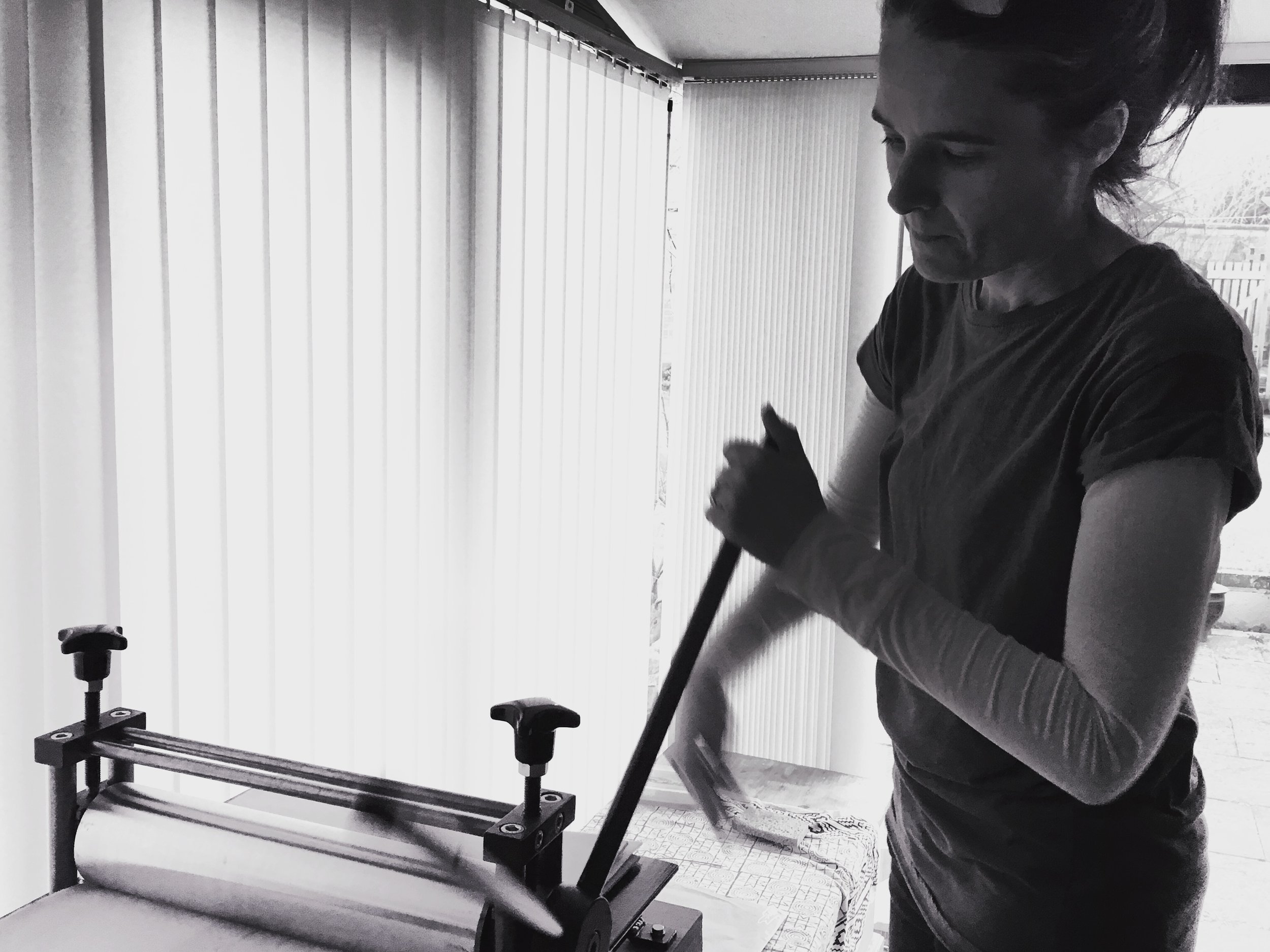 Joanna is a printmaker working with lino, wood and plant materials to create original prints and cards. Her work is inspired by the beautiful countryside surrounding her home in Glastonbury, Somerset.
Joanna is a member of Somerset Art Works (SAW) and has taken part in Open Studios in 2014 and 2017. Her work has been exhibited in Wells and Mendip Museum, Richard Jefferies Museum in Swindon, Bath RUH, ACEarts in Somerton and Somerset Rural Life Museum in Glastonbury.
Joanna is also learning the craft of weaving on a rigid heddle loom and selects yarn to complement the textures and colours of her prints.